Anonymous
r u coming to LA anytime soon?
oh weird. i was supposed to be in LA this week but just didnt work out =\
i want to go soon. never been.
Anonymous
LOL do you like Nene Leakes?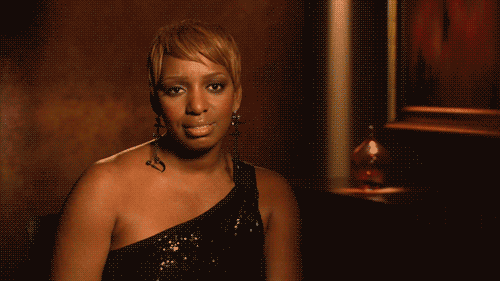 Anonymous
do you think your ex misses you at all?
Anonymous
how in the world are you single???
I've been busy so just haven't had a chance to swing by the GF store to pick one up
Anonymous
Do you ever wonder the legitimacy of these questions? What if it's someone you know?
I used to, but recently I just stopped caring about little things like this.
Anonymous
you always tweet and post the most superficial/nonsensical things so i figured you were just a good lookin guy with not much else going on but you have a huge heart and you express yourself so well. it really is a mystery how a girl can let you go. do you think that maybe the girl couldnt meet your expectations? i think i would be intimidated to date you...
It's true I do most the most nonsensical things on my social media pages lol but i love it.
It's funny that you thought that of me just from social media, and frankly it's not the first time I've heard it. I think a majority of people who meet me and speak to me will at some point mention that they thought I was an asshole or just a plain idiot… That's an issue I'm seeing with people in general… social media isn't the world you know. Social media isn't exactly my life story… I've dated girls who often got upset that I wouldn't blast them on my social media platforms. I like to keep certain things, like my relationship, private because so much of me is out there already.
My relationships don't work for many reasons, none of which has anything to do with who you think I am from reading my twitter/blog/instagram. Relationships are tricky, especially in a big city where people have their own thing(s) going on.
Expectations are tricky. If I recall, it's not that the girl couldn't meet my expectations but rather the other way around. In my personal opinion, I think girls fall really hard for like 10% of who I am. Which is most likely the stuff you've seen me write about the last few days; my thoughts on love, relationships, intimacy etc. They like that about me. I think they like that a guy isn't afraid to express himself, and express himself the way he wants, not from reciting quotes from a movie or whatever. Then they are fixated on that aspect of me. They don't necessarily like that I don't always dress so well. That I don't always look presentable. That I do have my flaws. That I tend to flake on people. That I go a bit overboard with things. That I get emotional. That I sometimes forget things. That I don't always listen. They are infatuated with the 10% emotional, loving, open, Alex Kang. They ignore the other 90% and I'm left there trying to be that 10% of me, 100% of the time, which is not only impossible, but impractical. I appreciate the kind words but you don't know me enough to say anything about the possibility of being in a relationship with me lol but still awesome to hear :)
Also, I think I would be intimidated to date YOU. You've clearly been following me for a little bit. Enough to know the patterns of my tweets and posts on here. It's more or less intimidating to know that someone out there knows a lot about me, and thinks that they know me. That being said, if we were to ever meet, I'd feel really pressured to show you who I really am, which would just make me feel like I'm in a game show and trying to win something.
Anyway, this is weird. But thanks for taking the time to message me. Good stuff.
Anonymous
I've always thought if the kiss was bad, it just means there was no spark, no chemistry, no physical compatibility. Isn't the kiss telling of something? I'm always flustered when to kiss someone. I'm always thinking too much about technique, etc. What's your thinking process??
im sure there are people like that. that kiss someone for the first time and it's not exactly as they want it so they move on. but there are also ppl who go to shakeshack and order a hotdog and claim it's the worst burger spot ever. there are also ppl who go to mcdonalds and eats a big mac for a year and doesnt gain any weight and claim its the healthiest food ever.
everyone's different. if u find someone who's that into the first kiss, u will fail everytime. u will never meet the imaginary expectations of someone's first kiss. dont waste your time with someone who has such fantasies.
my thinking process?
  even if you have two puzzle pieces that fit together, you still need to look at it carefully and spin it around, or turn it around to make it fit. you cant just pick up two pieces and throw it into eachother and expect it to fit. you need to observe and makes some changes at times to make it work. such is life. dont think about it so much
Anonymous
As a girl with little experience, you don't think a bad kisser is a turn off?
pffft gurrrrl relax. no guy will kiss a girl and say "damn this girl sucks, im out."
and if u ever decide to spend time with a guy that does that to you, that's a huge cue to get outta there
Anonymous
which is worse, having the physical but no emotional or having the emotional but not the physical?
having physical but no emotional.
you might as well get a doll if all you're looking for is physical.
Anonymous
so how do YOU show love?
there are no words for it. but she knows.